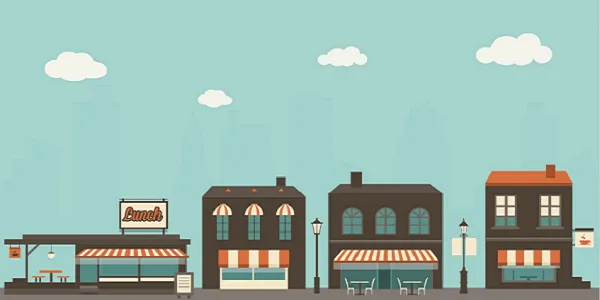 3 simple tips to boost your local business
You may feel it is simpler to promote a small business in a local market versus a big diverse market but if you think deep, it's not that easy.

Because in local market it's much more risker, as a few misses in delivery can result in irreparable damage to your business reputation and the word will quickly spread.

So, here are a few simple tips to promote and propel your local business into high growth zone.

1. Pick a few happy clients and make them champions of your brand

Choose a few of your happy clients, the folks you choose should be like the guys next door. They should not be celebrities yet popular in the neighborhood. Offer them some privileges like discounts, that you don't usually offer. Always reward them for bringing in new clients. Make them celebrities by posting their feedback along with their photograph inside your store and/or on the home page of your portal. Give them reasons to talk about your store, your product and service. You will see that in no time, they will make you popular in their circles. Do this on a regular basis, like once every six months or once a year and choose new folks every time. This is one simple strategy that will fetch you great returns for a very low investment.

2. Promote your offering by sponsoring local small budget community events

Look for opportunities to sponsor local events that fit your pocket. Like offer free bagels on "all singles Sunday morning" worship service, just put a small desk and a banner and distribute bagels after the service. Invite your champions at such events and request them to do the honors. Such sponsorships will very quickly bring awareness among the locals who attend the event and also project you/your business as somebody who believes in helping, contributing for good causes.

3. Be part of your local chamber of commerce for small business

This is another important thing you must not ignore. When you venture into a new business, please try to join a local business group that represents your business vertical. This will give you more insights in your industry, will help you know the challenges that other businesses in same domain face. You will also get to know the local players.

Never hesitate to join such forums because of competition and avoid inhibitions. You would be doing disservice to your business if you shy away from platforms that provide broader prospective and deep networking opportunity with other players (the competition) in the industry. Such small business groups not only provide opportunity to share and learn from others but also provide opportunity to collaborate and expand.