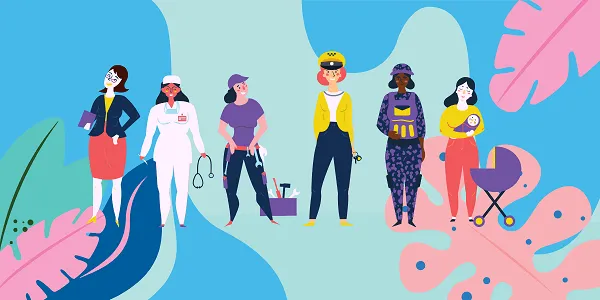 5 simple tips on how to become a successful freelancer
Are you dreaming about quitting your gruesome 9-to-5 job? Would you like to be your own boss, have a flexible schedule and be able to work from anywhere? Are you considering becoming a freelancer, but are still waiting for that final incentive?


Here are a few simple tips that may give you more incite in to becoming a successful freelancer.

1. Networking, networking, networking!

Make sure that everyone you know is aware that you're starting a freelance career! Before you start, reach out to everyone you know by sending them an introductory e-mail.

Work hard on expanding your network. Be active on the forums, write a blog, go to business meet-ups.

Your network will be a valuable source of new projects and business, so it's extremely important that you work on it continuously.

As Ben Matthews has put it on his blog about freelancing: "Networking is something that you need to spend time doing: building relationships with other freelancers and potential clients, refining your networking skills to help make the most of the people you meet and build strong relationships with them. In the long run it can be one of the most valuable parts of your freelance business."

2. Keep yourself busy

There will be times when you'll find yourself without something in particular that you should be doing. Don't just sit idle, waiting for the time to pass!

Use this time to work on yourself as a brand and focus on marketing. Work on your blog or social media outreach campaigns. Update your LinkedIn page. Instead of waiting clients to contact you, use this time to find some new clients by yourself and write them a great pitch.

Even if you just spend time reading and learning, be it about other people's freelance experiences, or something more specifically work-related, it's time well spent.

It's very easy to slip into the procrastination mode. And that can be a deep hole to climb out of. Keep yourself busy and active and you'll handle jobless periods more easily.

3. Be honest and learn to say "no"

If you exaggerate your skill set, you open yourself to a whole world of problems.

You may end up getting a job you just don't know how to handle. You'll have to work extremely hard to make up for your shortcomings, and even then it's unlikely you'll meet your deadlines.

The final product probably won't be at the quality level your client will expect you to deliver.

Just be honest. Be confident about the skills you do have and let your client know if you don't have previous experience in certain parts of the project.

Also, don't be afraid to say "no" to crazy deadlines, lousy payments or jobs that don't feel like the right fit.

4. Reply quickly and be prepared

Amy Gallo from Harvard Business Review advices to have your paperwork ready: "You should also prepare a standard statement of work, invoice, and contract. Many clients will have their own contract template, but you should have one just in case."

Standard forms of contracts can be found on the website of Freelancers Union.

The paperwork is here to protect both you and your client. It can be as basic or as elaborate as you need it, but make sure you have some type of contractual safety.

5. Keep organized – invoices and bookkeeping are essential

Soon you'll discover that as a freelancer you'll have more different clients than you can keep track of. And, let's be honest, getting paid after a job well done is the most important bit.

Keeping on top of your invoicing and bookkeeping is crucial for a successful freelancer.

Disciplined bookkeeping gives you an immediate glance on how you stand, what your freelance track has been so far and it can help you evaluate the future of your business.

If you feel overwhelmed, you can always outsource it and use free on-line tools.

When all said and done, freelancing isn't a breezy walk in the park. It's hard work and in the end you can only blame yourself if you fail.

But following some easy, basic rules, goes a long way. And in the end, the only thing standing between you and your success if yourself!