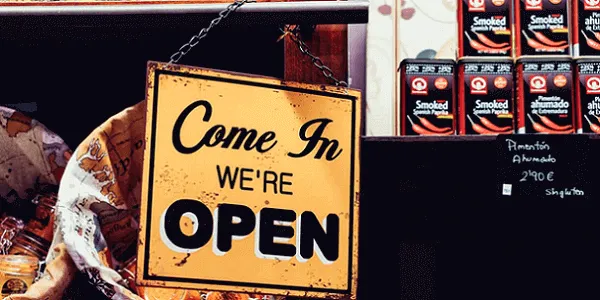 6 Cheap And Easy Ways To Market Your Small Business
Small businesses face plenty of unique challenges in today's market, and one of the biggest issues facing proprietors of small businesses is marketing.


Marketing and advertising are expensive, and many small businesses simply don't have the money to spend on a comprehensive marketing campaign or expensive advertising contracts. So many small business owners are left to their own devices and must market their small business on their own.

If you're looking to gain some more market exposure by marketing your own small business, and don't have much of a budget, fear not! We've put together 6 of the cheapest, simplest, and easiest ways to market your small business.

1. Branded Items

Promotional, branded items are an incredibly effective marketing tool. These can include pens, beer koozies, t-shirts, bags, or any number of other useful, everyday items.

The startup cost of creating branded items can be a little steep compared to other options, but their durability is unparalleled. People are unlikely to throw away a useful item like a bottle opener or a bag that's branded with your company's information, which means they'll be seeing it and using it constantly for years.

66% of people who received a promotional item from a brand can recall the exact circumstances of where they got it from over a year later, according to a study by the BPMA. This means that your branded items continue marketing for you for years to come - talk about ROI!

2. Build An Email List

Building an email list and getting customer information is a great way to keep in touch with your best customers. You can send promotional emails about upcoming events, sales, and other information directly to the customers who are most interested in your products and services – and the best part is, it's basically free to do so, and there are many inexpensive email marketing services like MailChimp that can provide you with strong email and customer management tools.

3. Create Customer Referral Programs

Referral programs are fantastic for promoting your business through word-of-mouth. The primary benefit of marketing through a referral program is that it's free – you only have to pay out or give a discount once a loyal customer brings in somebody new.

In addition, because you're rewarding loyal customers who love your services, they're more likely to continue recommending you – leading to a positive feedback cycle where getting more referrals leads to more happy customers recommending your services, and so on.

4. Participate In Local Events And Charity Fundraisers

This is a great way to increase your profile in the community and talk directly to potential customers who haven't heard of your services. Is your town or city putting on a festival? Ask to be a sponsor, or volunteer the time of yourself and your employees to run a booth or an event. You can promote your brand and your services while giving back and interacting with the community, for a very low cost – or even for free.

5. Leverage Social Media

Social media is a great way to connect with your customers. Facebook is probably the best way to do this – Facebook pages about local businesses rank very highly in Google SEO results, and since so many people who are potential customers are on Facebook, having a great, interactive Facebook page is a fantastic way to connect with consumers and market your small business – for free!

6. Increase Your SEO Profile With Guest Posting

Guest posting is a fantastic way to increase your SEO profile. The basics are simple – a small business creates a great, informational article with a link to their website or one of their services, and provides it to a blog or other company who will then post it on their own blog. Usually, this is done for free or for a small guest posting fee.

This is advantageous because it's a form of "link building". Search engine companies like Google prioritize search results on a variety of factors, and one of them is by how many links your website has to other high-profile websites. By increasing the number of high-quality links your website has around the web, you can build a higher SEO profile.

An example would be a customer using TopNotepad's invoicing tools – this customer could write a case study about TopNotepad and how it affected their business, and request that the team at TopNotepad post the case study on their blog. We would be more than happy to do so, given that it reflects positively both on our services and on the services of the small business using our software.

Use These Strategies – And Grow Your Business!

No matter how much money your small business makes, you can certainly make use of these brilliant, simple marketing strategies. They're cheap or free, and each one offers fantastic ROI – which is crucial for a small business looking to grow. So check out these innovative marketing strategies, choose your favorites, and watch as your sales grow, and your company continues to excel.