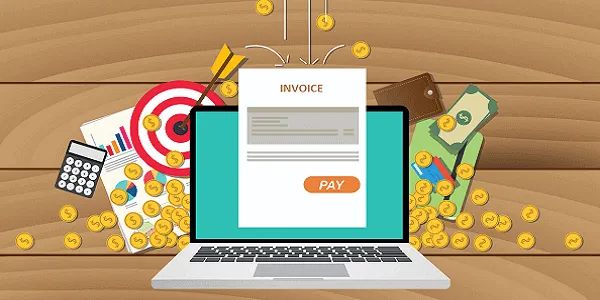 Bookkeeping tips for success of small business
Managing a business isn't easy and if it's a small business, it is even harder. Small business owners have limited resource at disposal and it can become a real challenge to stay ahead of competition in today's market.


Big companies burn huge cash to increase their market share, to drive down prices and forcing competitors out of business. Small business owners are always amidst this never-ending struggle to survive, scale and make their business successful and often they ignore bookkeeping.

It is important to understand that the accounting of your business's financial information is critical and needs to be accurate or else your business may not be as successful as intended.

Often owners of small business keep financial information in their head, this is one practice that really needs to change because it has potential to become sole reason for failure of business. When you don't have a system and some processes in place, you are soliciting chaos, you are inviting trouble and are building on weak foundation, unpleasant surprises can pop up, goals can be easily missed and important paperwork forgotten. Getting a better handle on finances can help you to make and keep long-term goals, smooth out the seasonal ups and downs of your cash flow and maybe improve your profits. It will also help you to stay out of legal trouble with the tax authorities.

Here are 3 simple bookkeeping tips to help you stay organized:

1. Use a simple bookkeeping software:

This is the first step towards well managed books. Bookkeeping software have come a long way over the years, today you have programs that make accounting a no brainer. The best small business accounting software are the ones that make bookkeeping stress free. With huge focus of making bookkeeping simple the popular software available would ask the business owners to just create invoices and log expenses leaving the accounting to the software. From tracking the status of unpaid invoices, to creating customized invoices, to tracking billable hours and budget spent, online accounting software is a great way to save time and money.

2. Disciplined data entry

Bookkeeping is not a low priority item. When it comes to keeping a record of your business finances, it might seem easier to just put it off until the end of the year, please do not do that, this is going to result in a big headache, it will only haunt you at the end of the year when you are trying to track down receipts and invoices for filing return of your business. Schedule time daily, should not take more than 15 minutes (just 5 days a week), if you are using a good software and log all your invoice and expenses, stay as current as possible. It may be tempting to skip, but when you can stick to the schedule, it will be much easier to stay on top of the finances without feeling stressed.

3. Read reports, automate mundane jobs

Most of the bookkeeping software come with exhaustive and easy to read reports. You get options to create your customized report and set the frequency of running the reports. These reports can be super helpful, you can set controls and track metrics that can give you unbiased view of your business. Better manage your cash flows and be tax compliant. You can also leverage data from these reports to plan for future. I strongly advocate regular reading of reports, at least once a week.

In addition to the core features that every bookkeeping software has, the modern accounting software come with value added features such as scheduling automated payment reminders to clients, setting up inventory alerts etc., leverage these features to free up your time to focus on growing your business.

Conclusion:

There are many challenges that face small businesses – and many issues depend on the specifics of your business model, industry, and area of operation, however disciplined bookkeeping is one common challenge almost every owner faces.

Following some of the simple advice put forth in this post, you'll be amazed at how you and your small business can grow.