Delete multiple Products
Step 1: Check the checkbox to select multiple products that you wish to delete.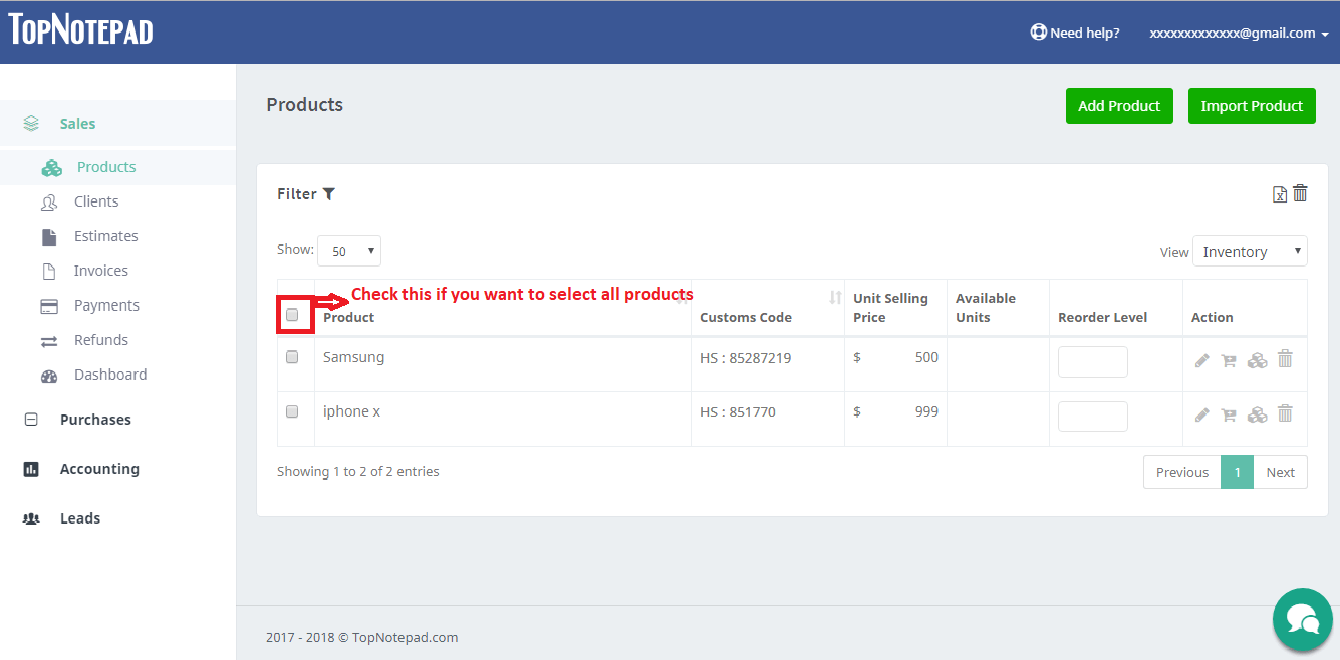 Step 2: Click on delete icon to delete selected products as shown in the screenshot below.
Step 3: After clicking on delete icon a pop-up appears, click on "yes" to delete the products.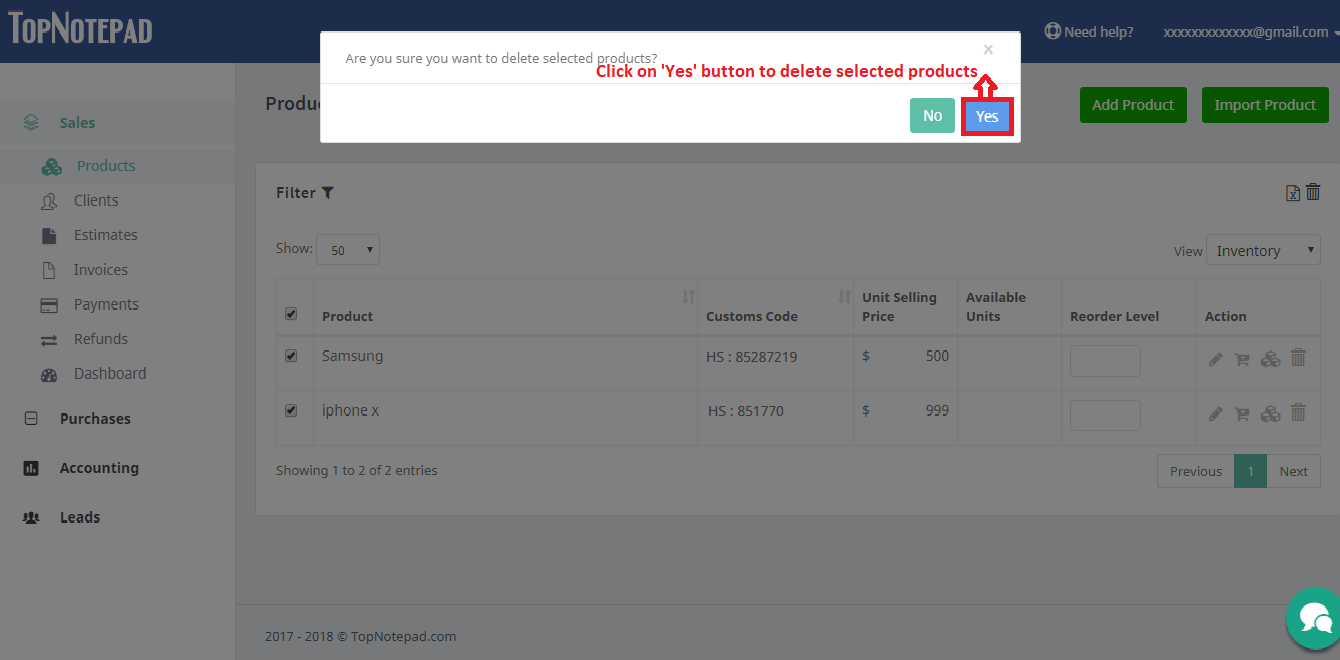 Step 4: Please note if any of the products that are associated with the an invoice or estimate couldn't be deleted. But you can make the product inactive by editing the product. Click on "ok" as shown the below screenshot.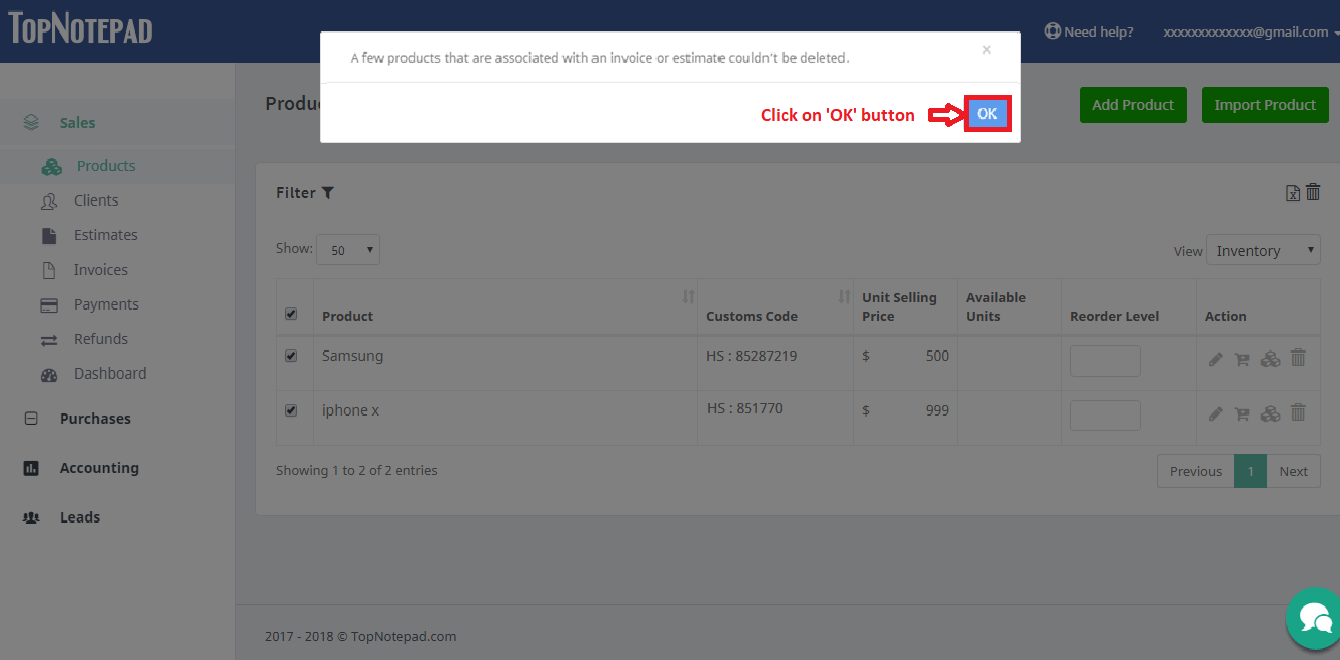 Go back to the list of all tutorials