Steps to link Invoice and Expense
Step 1: Click on action icon to log expense against an Invoice as shown in the screenshot below.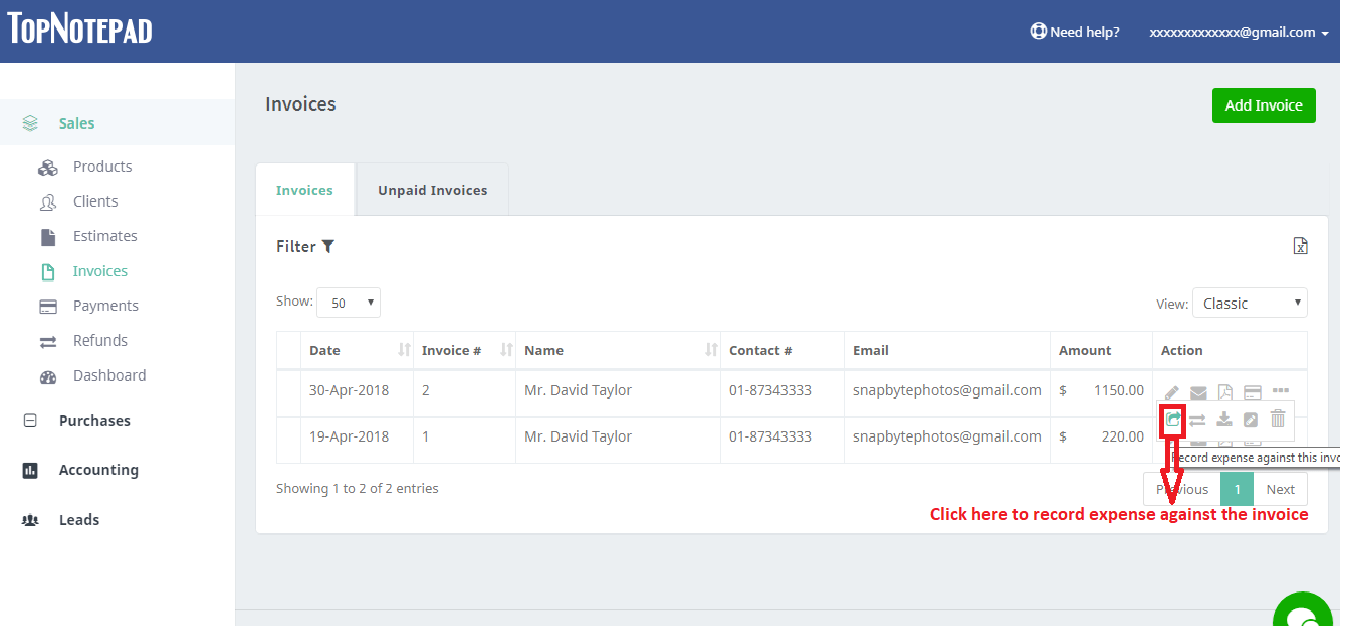 Step 2: An expense form will open-up, fill out all the required expense details and click on 'Save & Log Payment' option.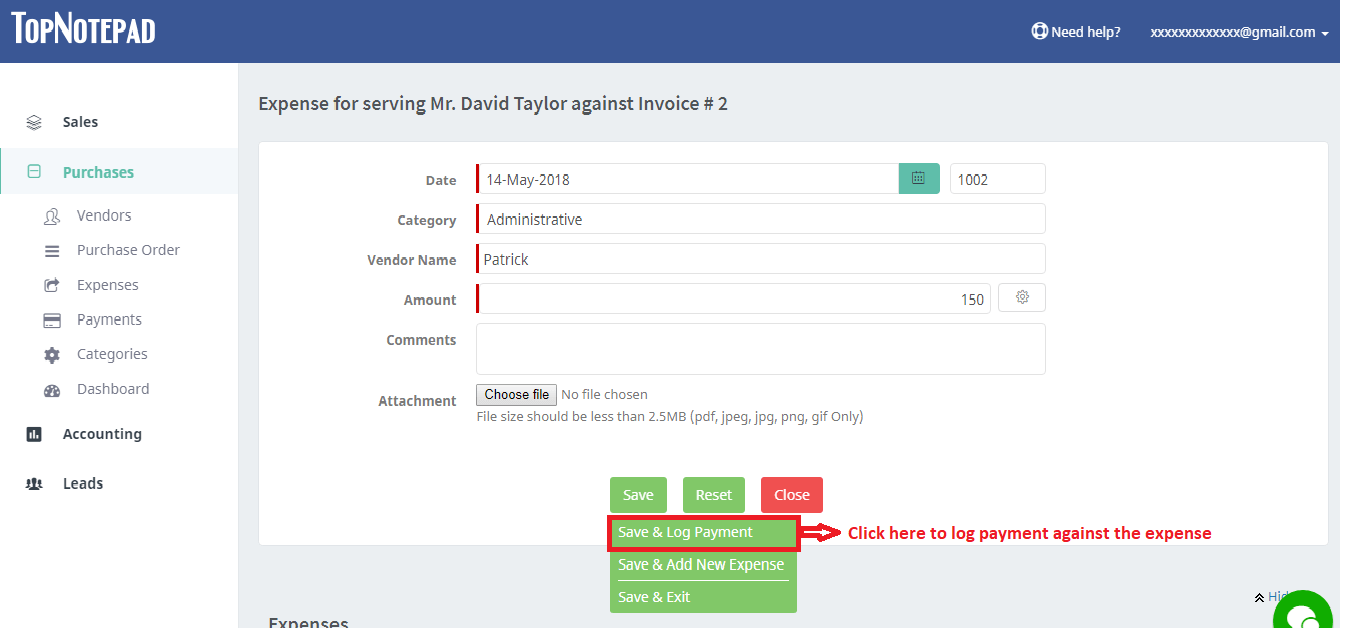 Step 3: Here you can add payment related information for this expense. Log how you made the payment for this expense and click on save.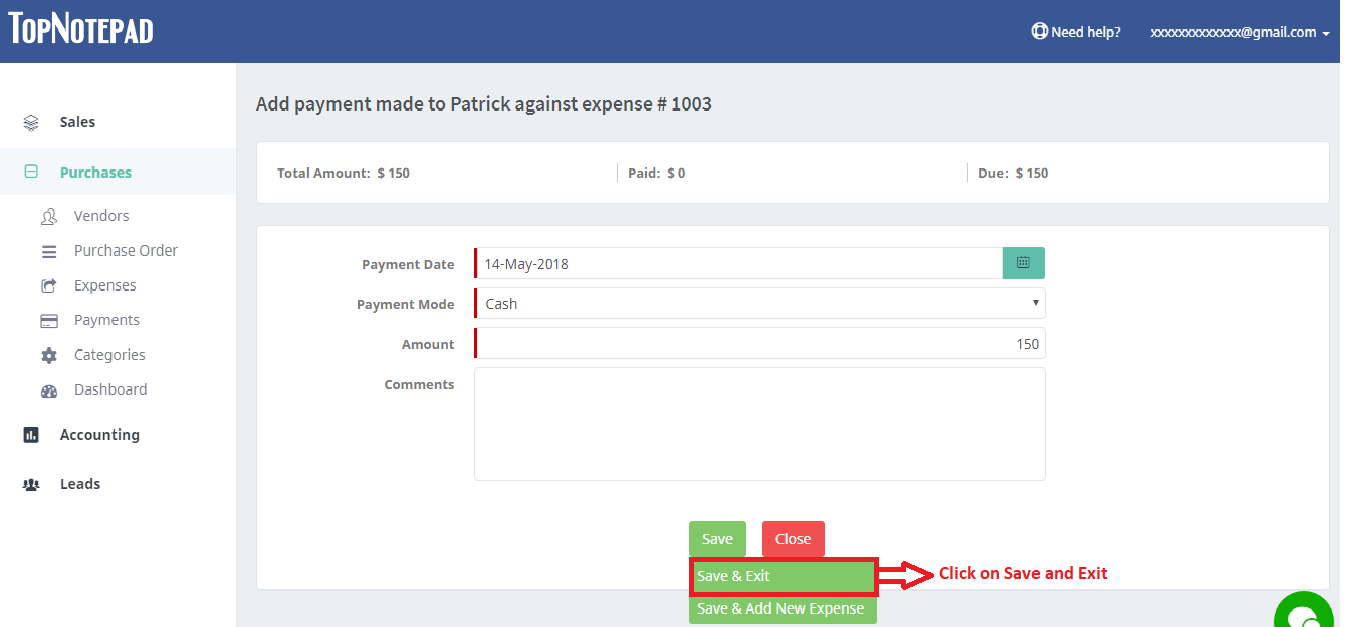 Step 4: Now, to view the gross margin or gross profit on the invoice against which you just logged an expense, please go to the "invoices" list under "sales" module and change the table view to "Profitability", as shown in the screenshot below.
Go back to the list of all tutorials