Steps to set-up opening stock for multiple products
Available units are calculated based on purchase and sale of a product.

If you have just created your product list you would see noting in the available units column. Available units column starts to populate once you add product purchase details.

This tutorial is particularly for setting up opening stock which would appear in available units.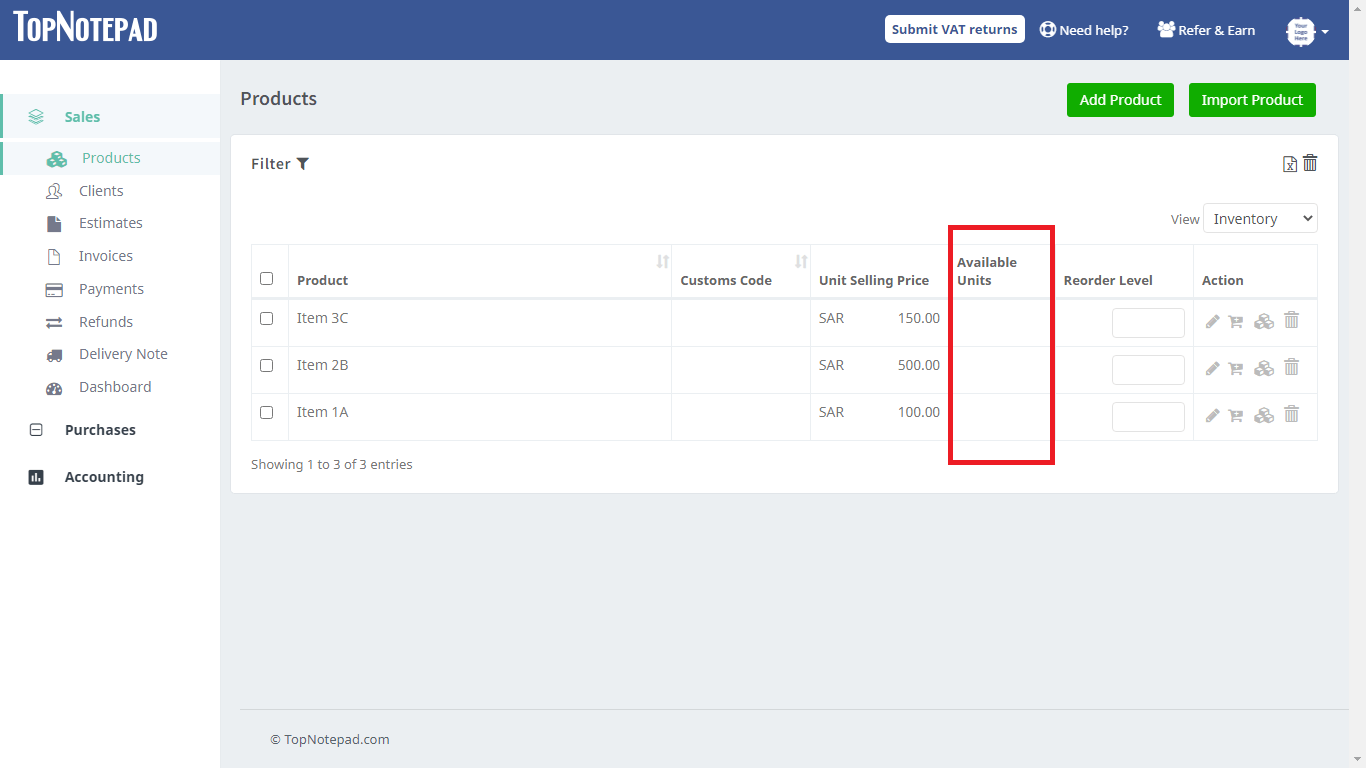 Let us start!

Step 1: Go to the purchases module, click on Expenses in the left hand navigation. On expenses page, click on "Add expense"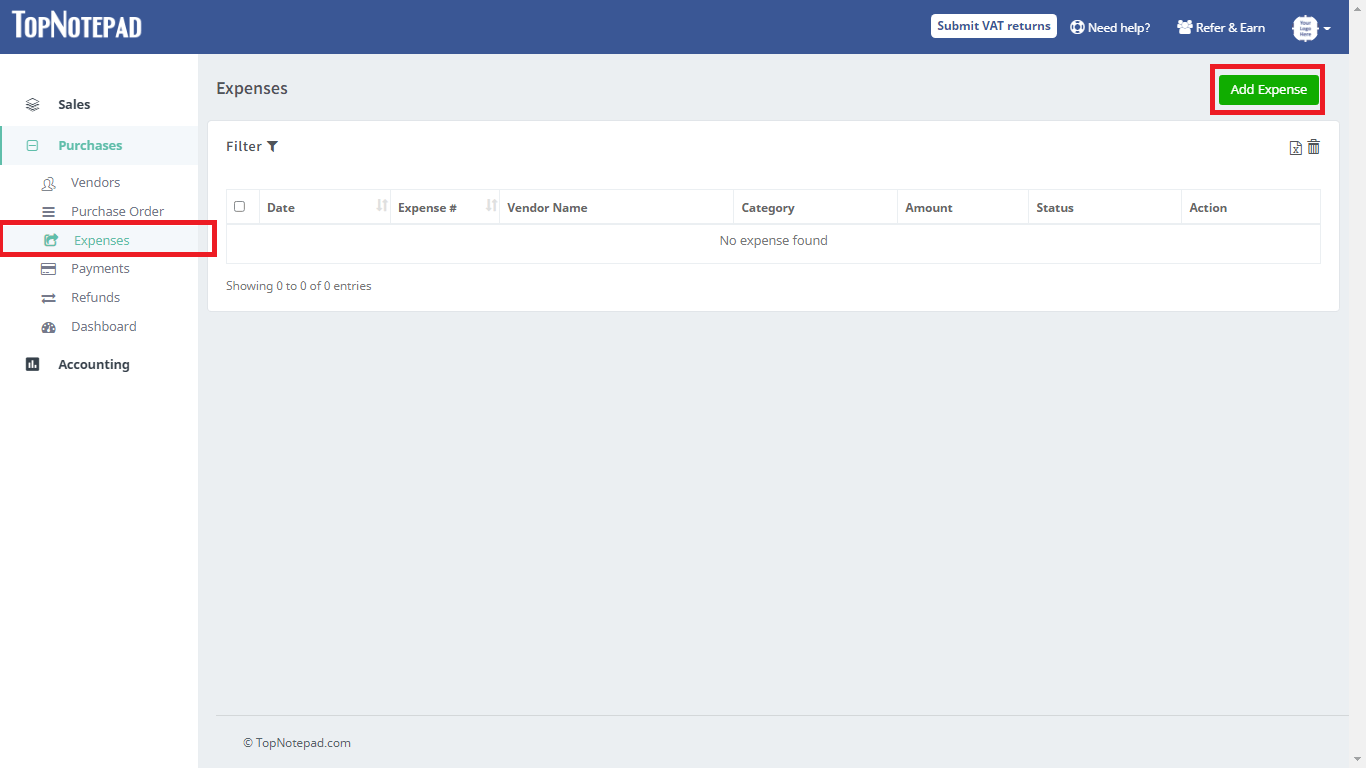 Step 2: Choose the purchase bill option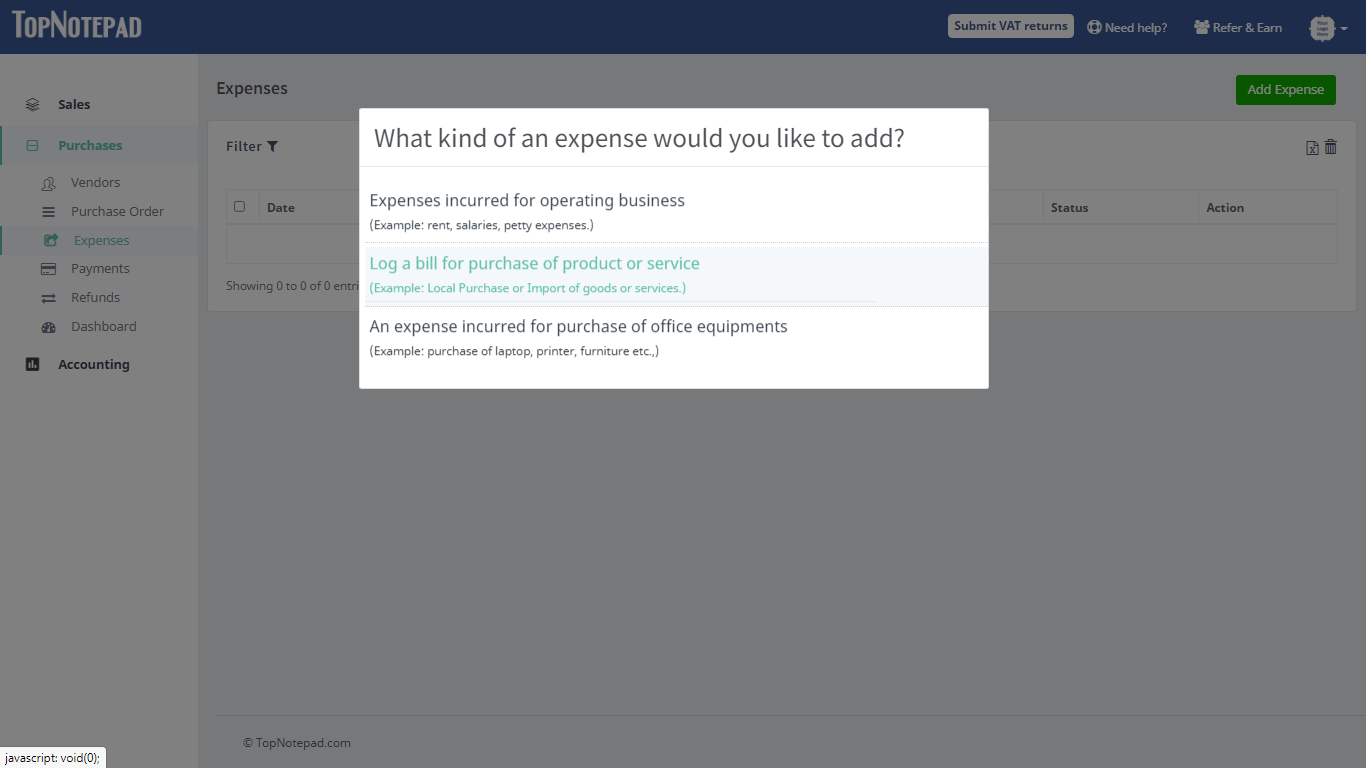 Step 3: Add purchase details such as vendor name, units purchased, price, bill number etc.,. and click on save and exit option as shown below in the following three screen shots.

For the first time, if you have inventory from previous purchases sourced from different vendors, create a pseudo vendor and put average purchase price and total quantity on hand.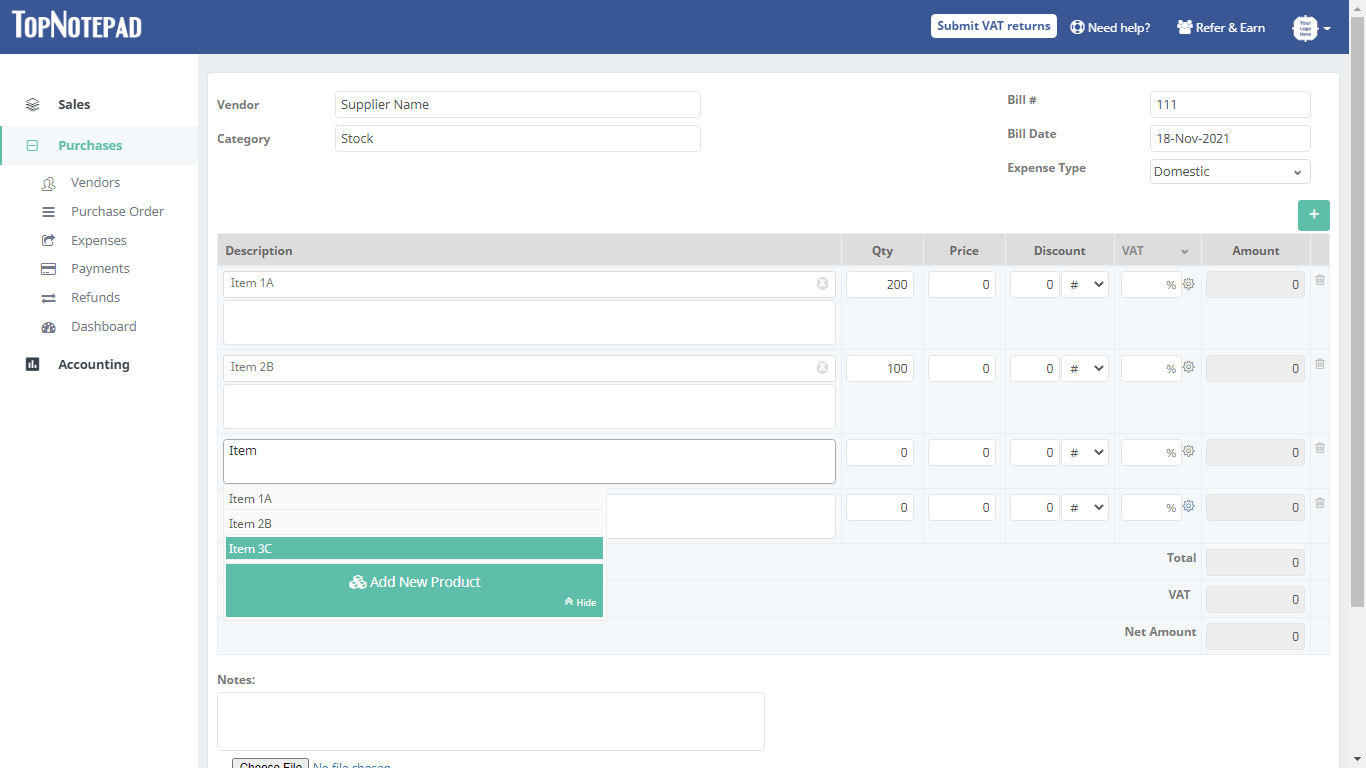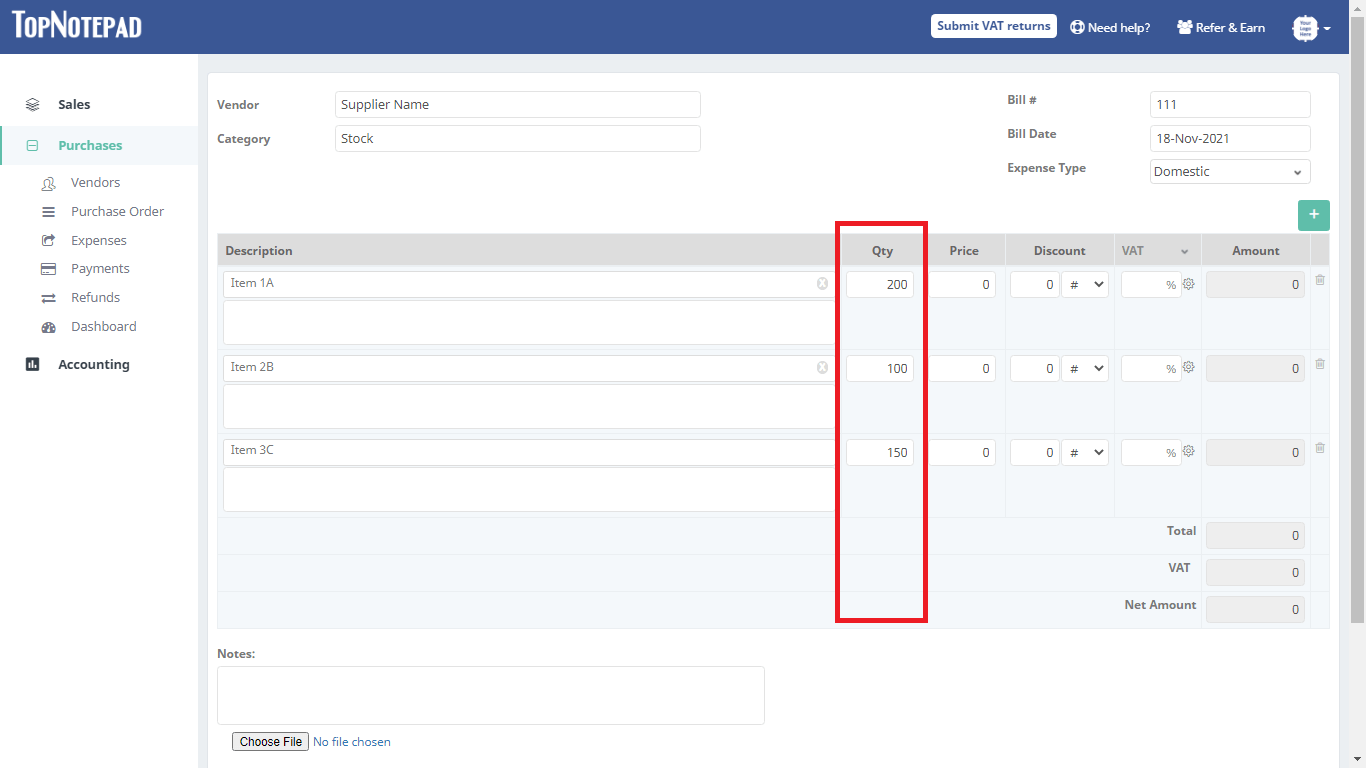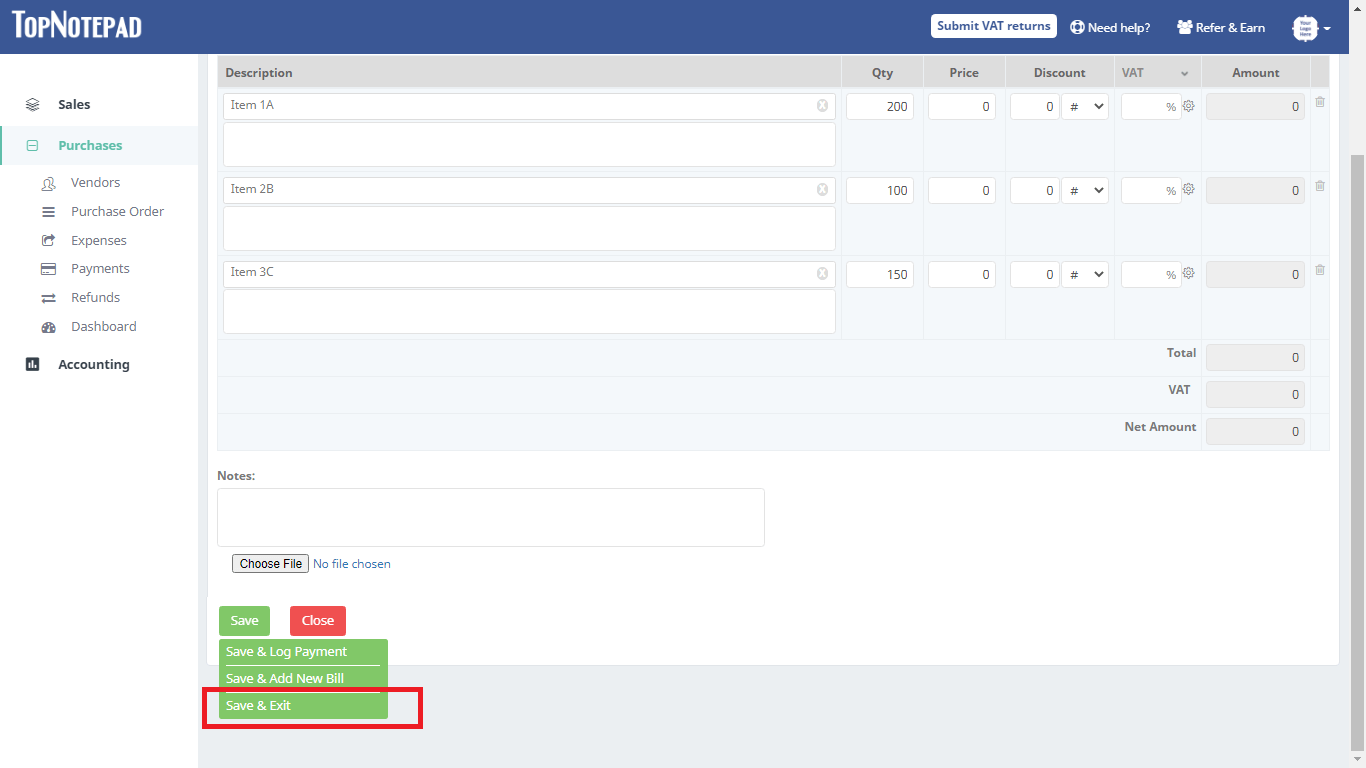 Step 4: When you save it takes you to the expense/purchase listing page




Step 5: Now, let us go back to products page and verify the available units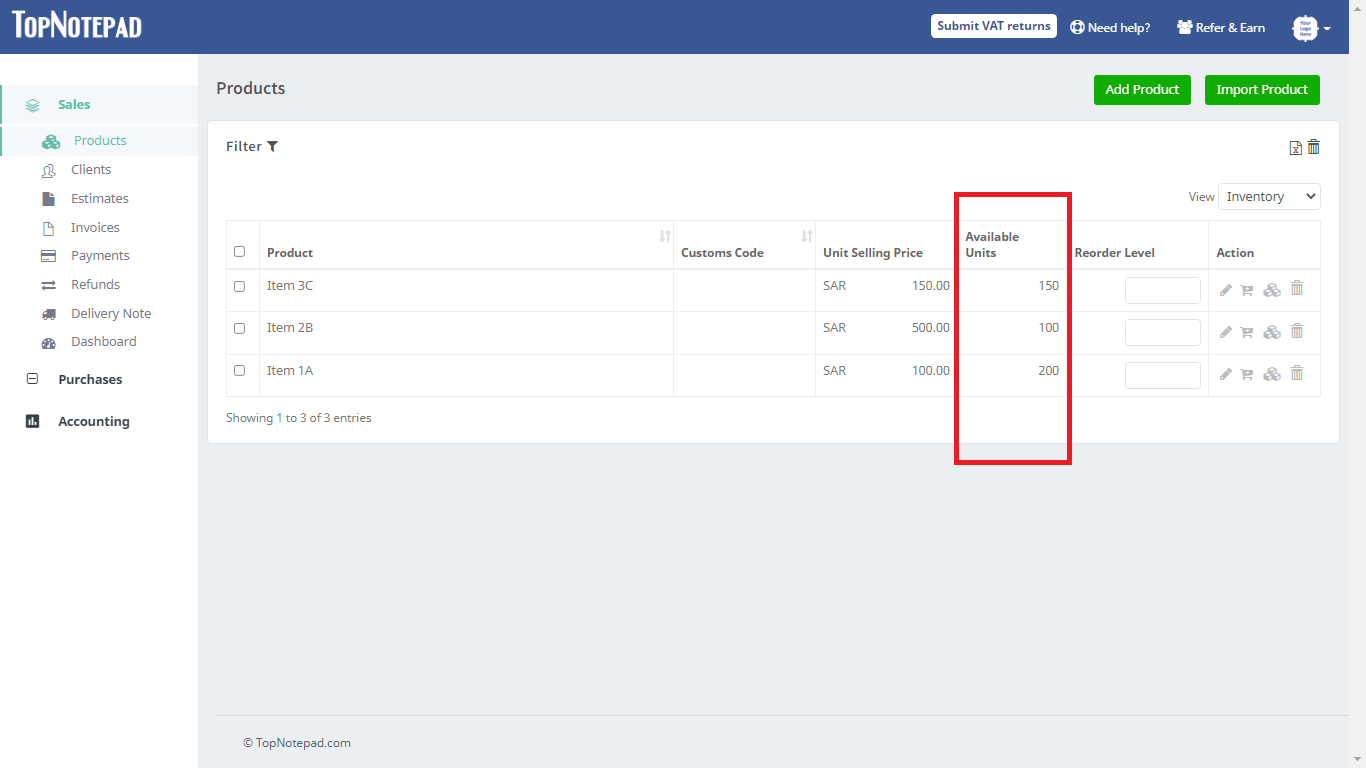 Go back to the list of all tutorials