Steps to create Delivery Note
Step 1: After creating the invoice, click on the more option as shown below.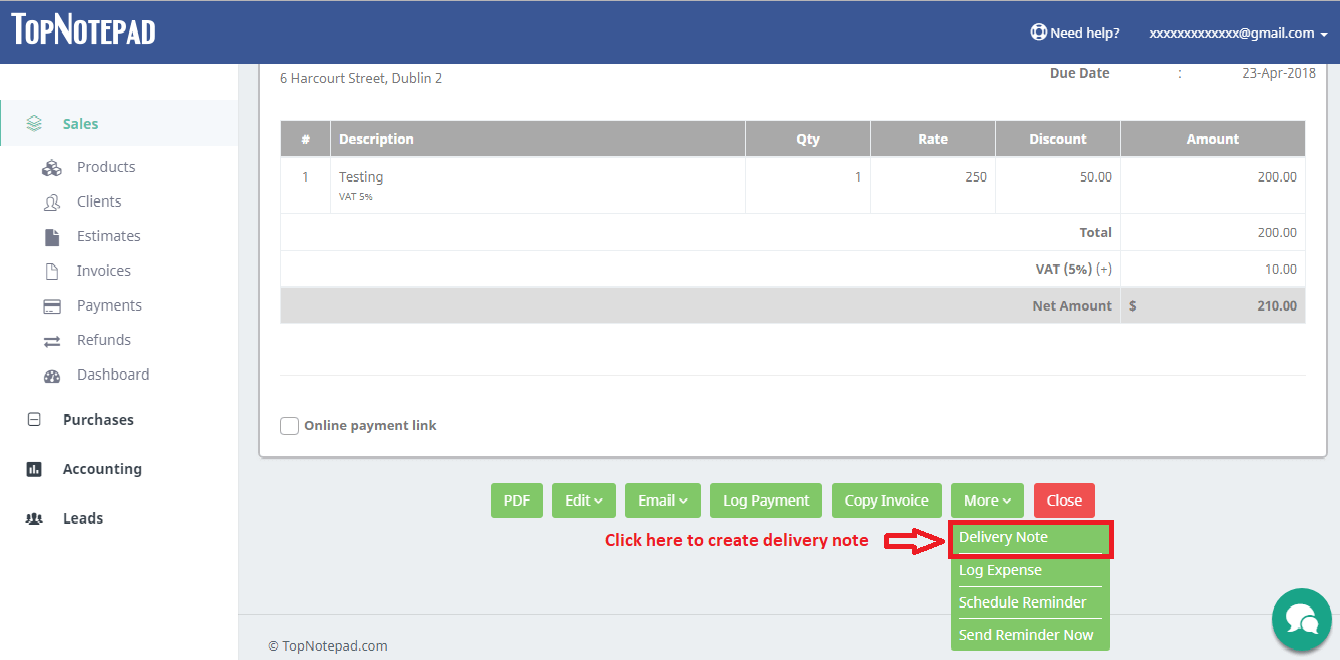 Step 2: Provide delivery address, delivery date and other information and click on the PDF button.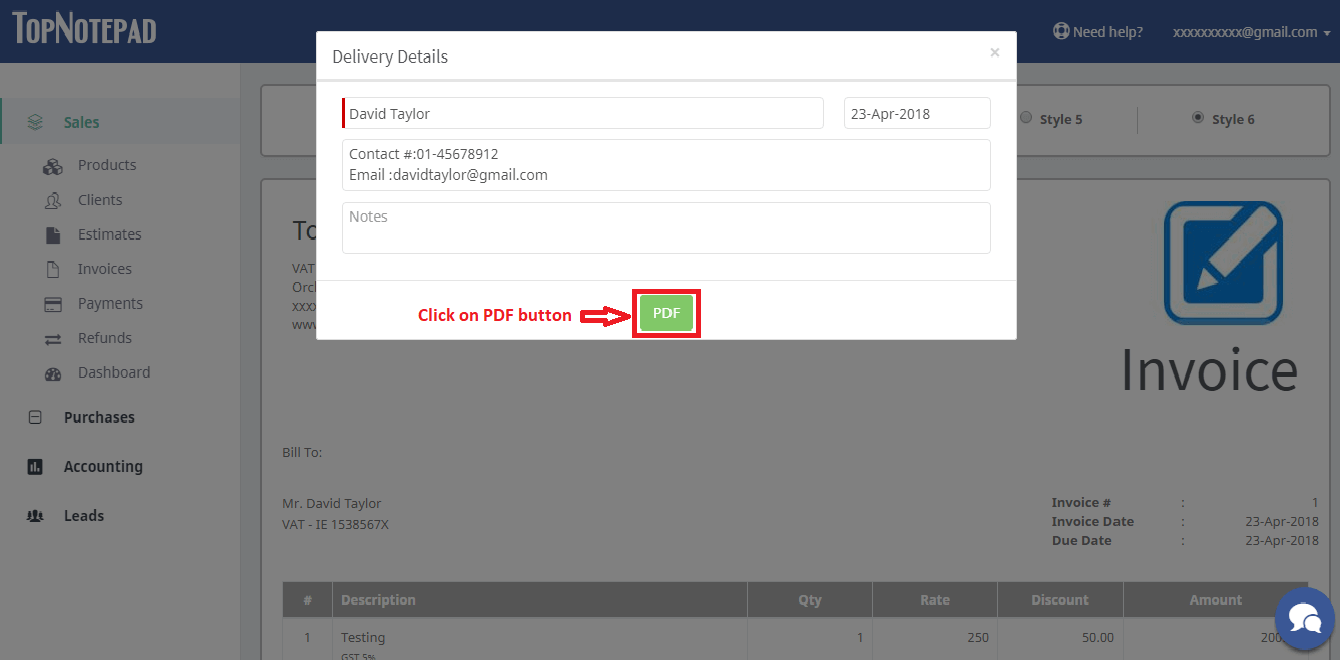 Step 3: PDF would open up in a new window. Make sure you enable the browser setting to allow pop-up from TopNotepad.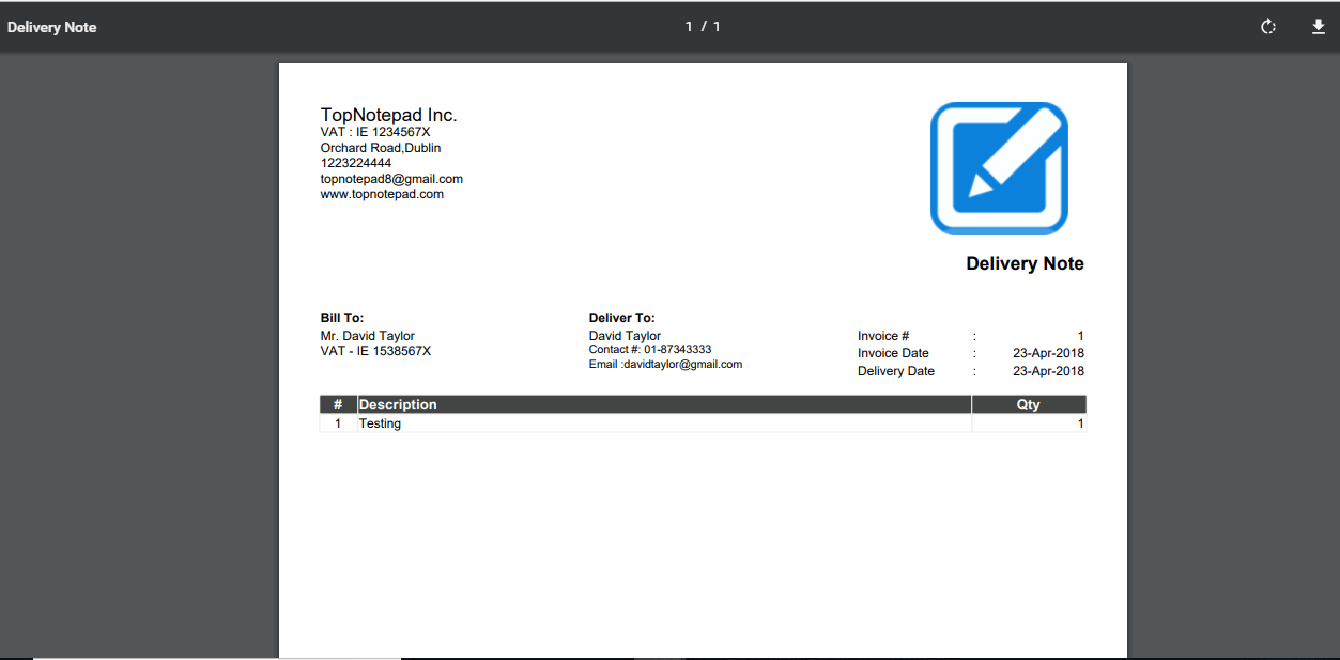 Go back to the list of all tutorials