Steps to create a proposal
Step 1: After creating an estimate/quotation, please click on the "Create proposal" button as shown in the screen shot below.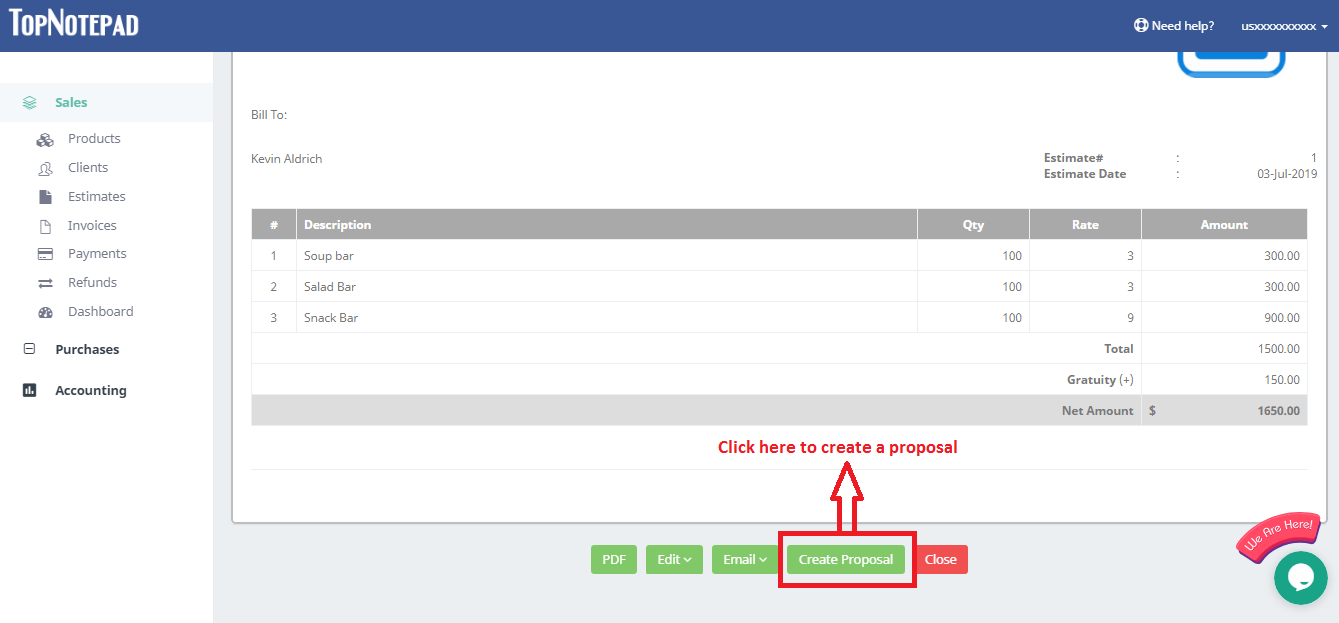 Step 2: From the drop-down please choose relevant template for your business.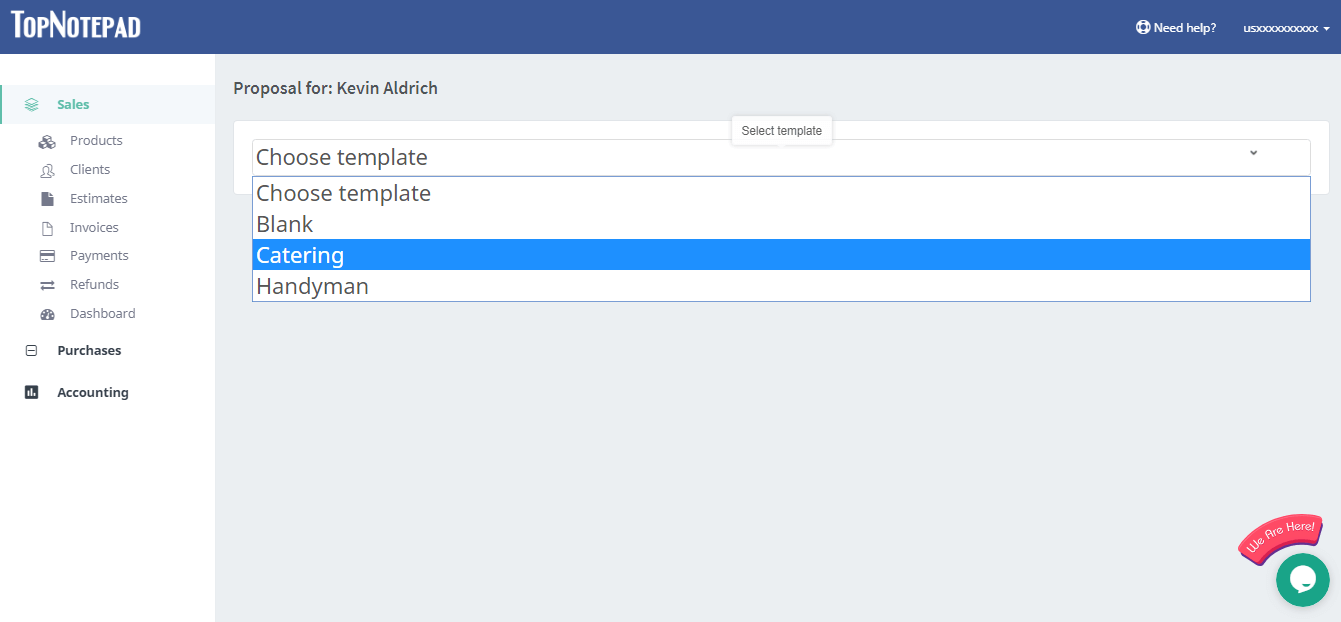 Step 3: Make required edits to the proposal and check all the sections.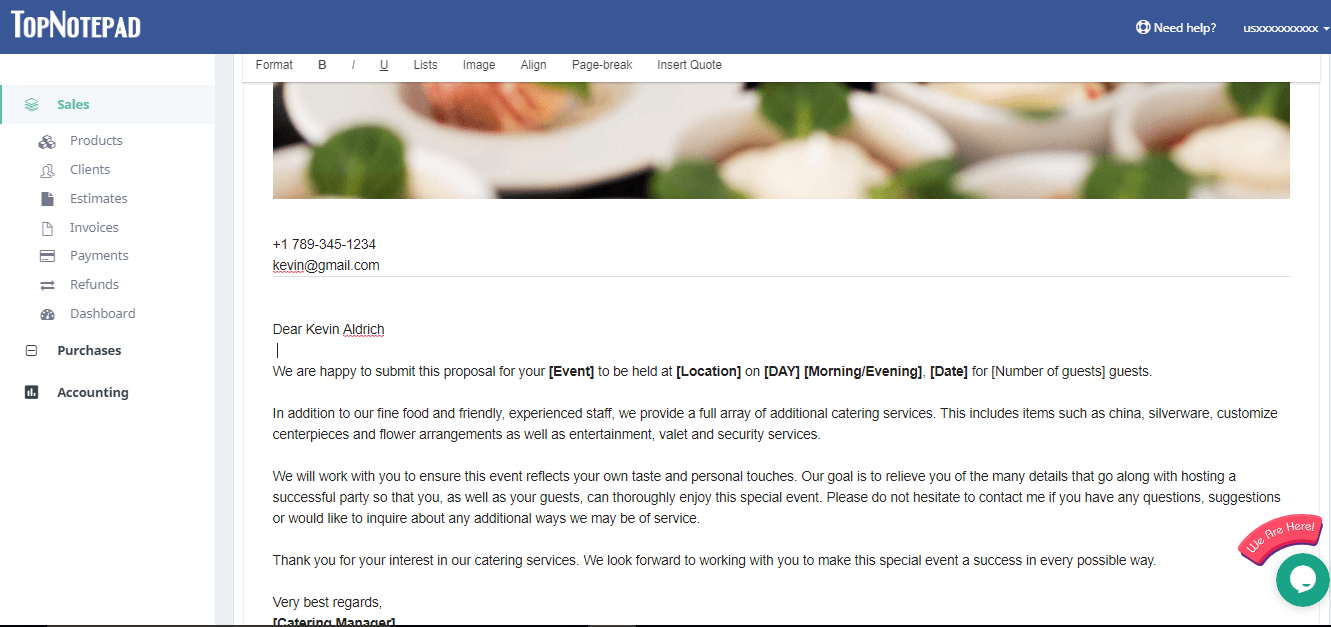 Step 4: After thoroughly checking the proposal, click on the "generate proposal" button to create the proposal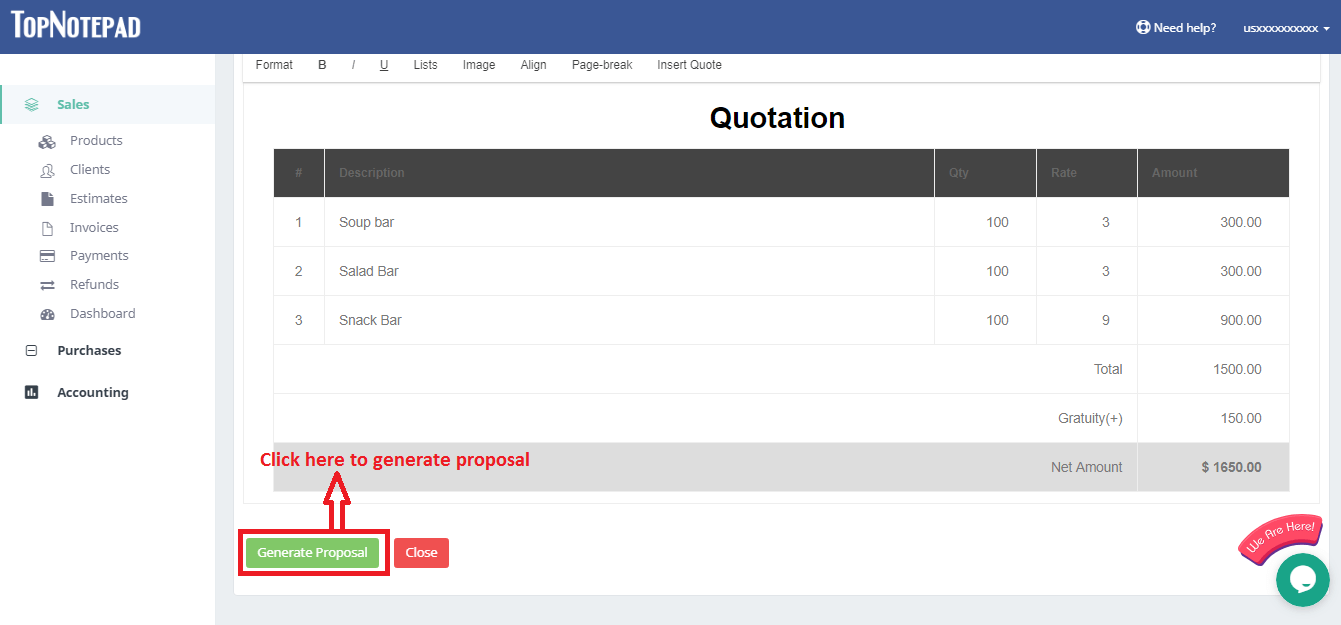 Step 5: Here, you can view the created proposal by clicking on "click here to view proposal" link as shown in the screen shot below. You can also email the proposal to your client by clicking on "send" button.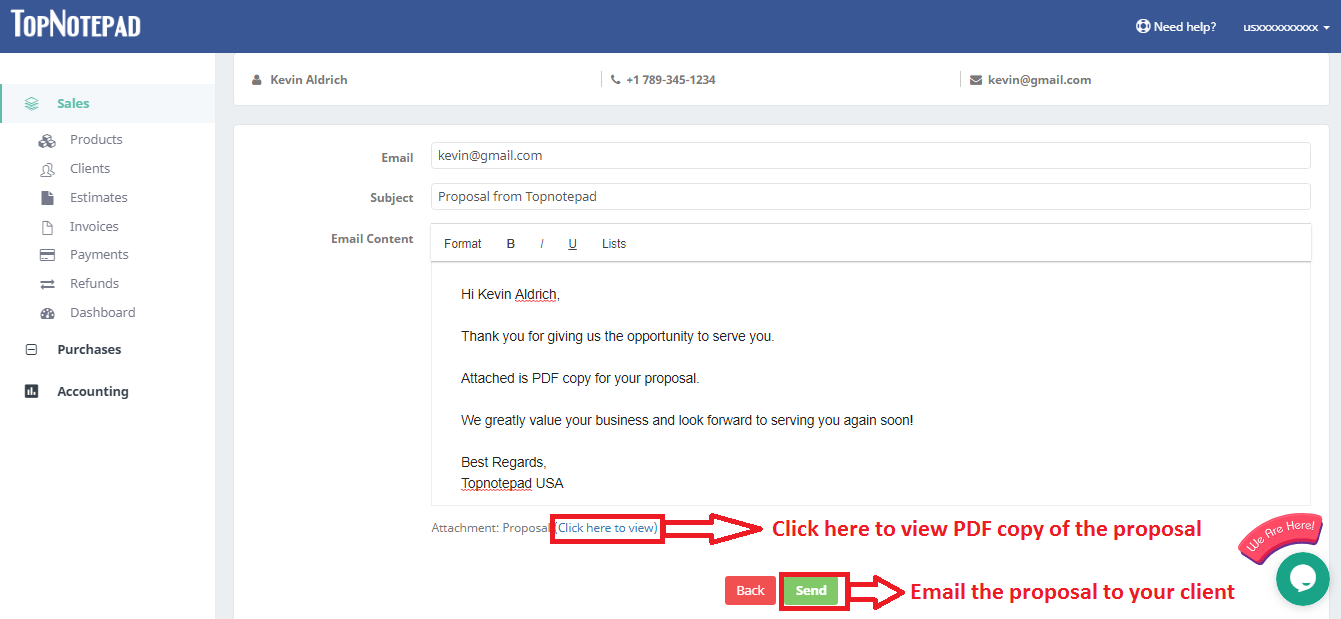 Go back to the list of all tutorials