Steps to add and view advance payment made by a client
Step 1: To view and/or to add advance payment received from a client click on action icon as shown in screenshot below.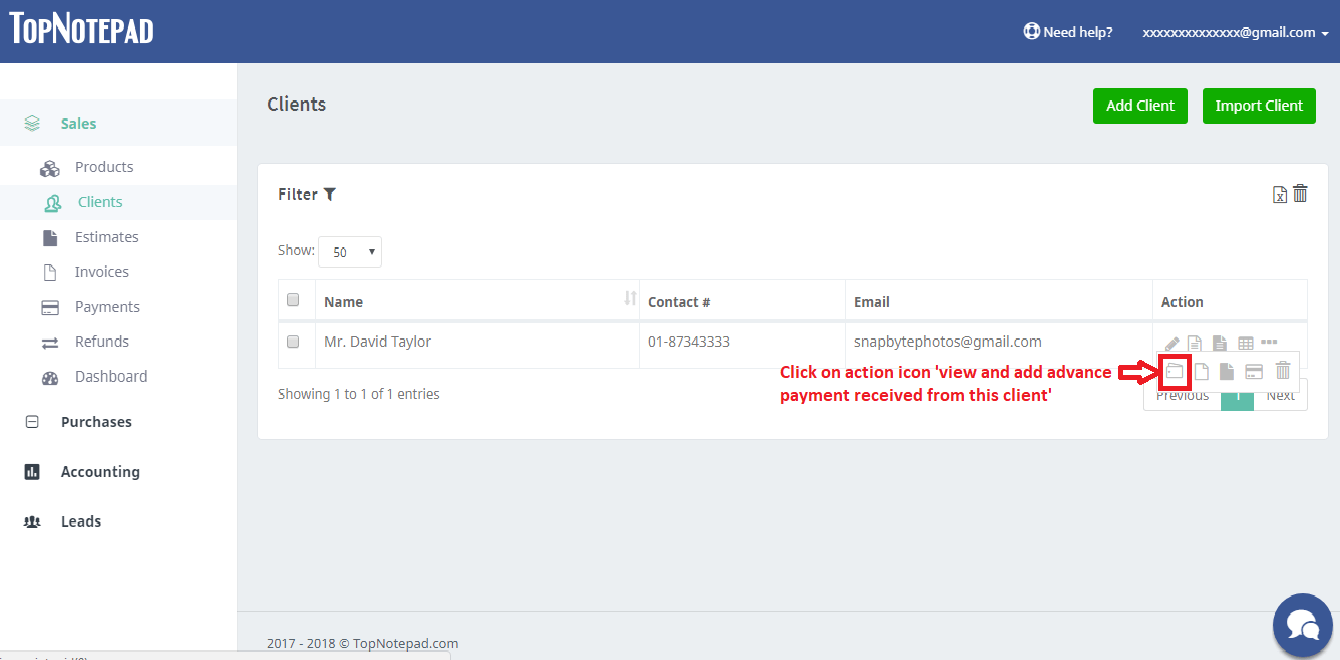 Step 2: Please provide the amount received and the mode of payment and click on save. You may also scroll down to view previous advance payments made.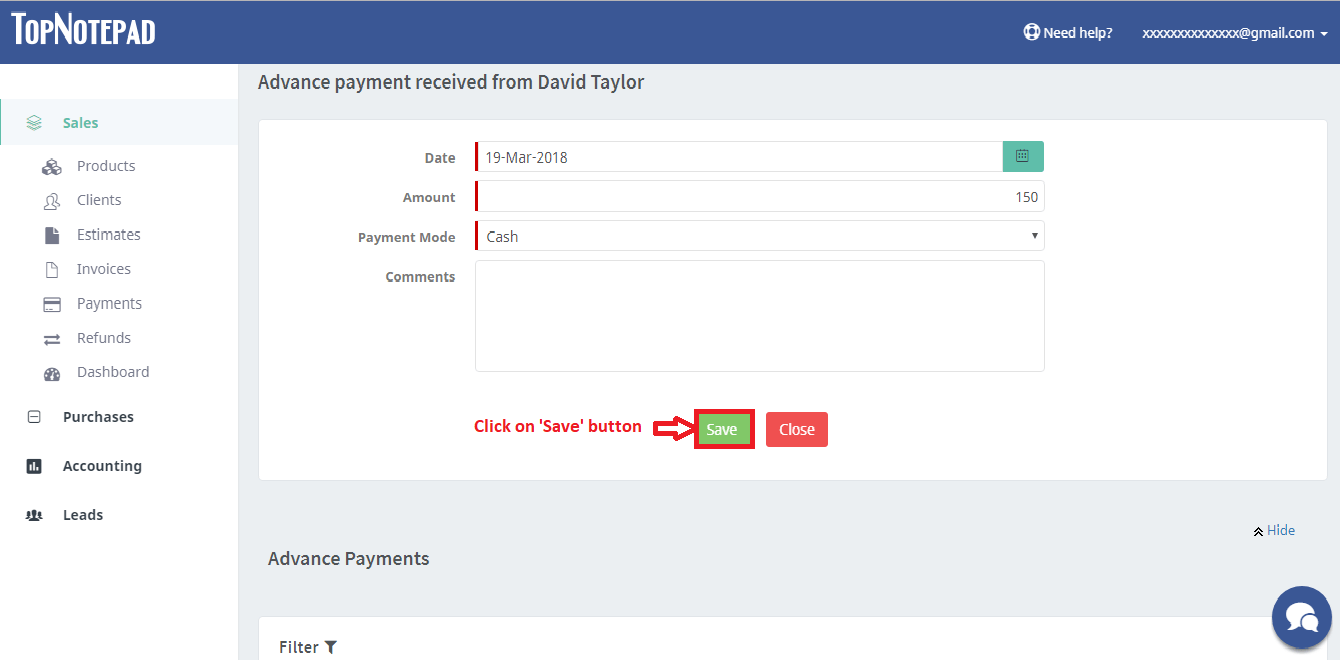 Go back to the list of all tutorials