Steps to set-off credit balance against an unpaid expense
Step 1: To set-off any credit balance that you have with a vendor against an expense incurred at the vendor please click on action icon 'Add payment against the expense' as shown below.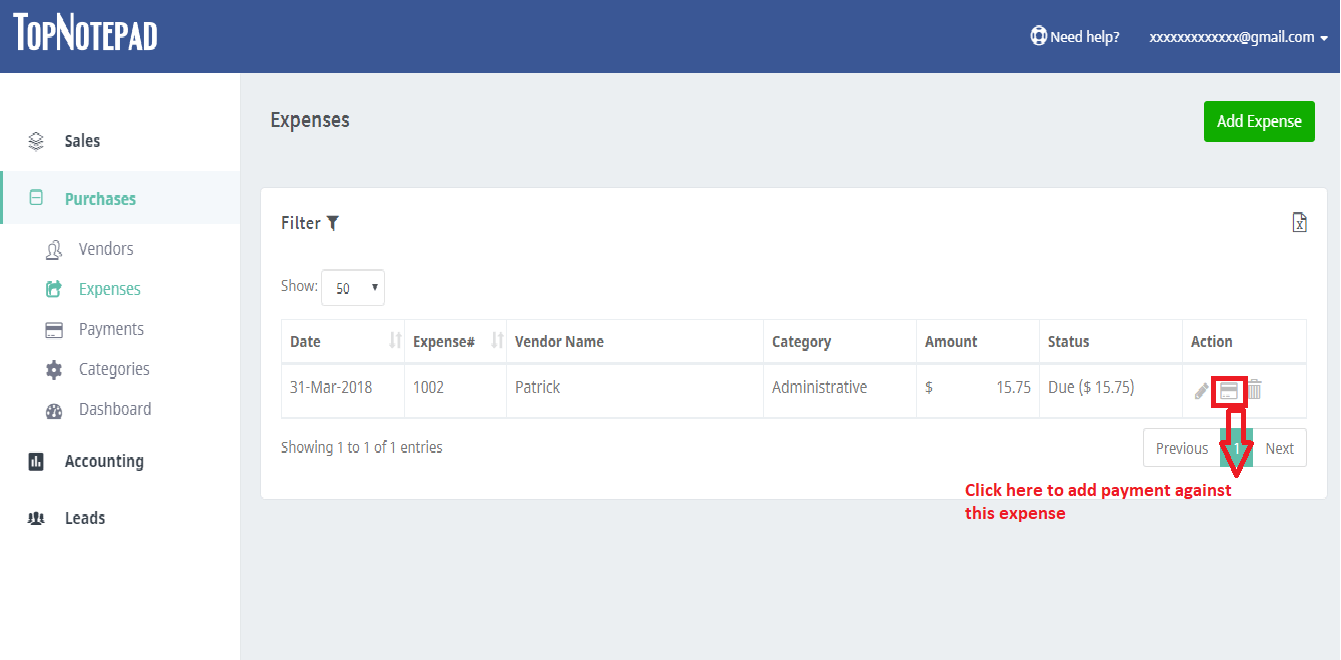 Step 2: The software will automatically identify the surplus amount available with the vendor. It also gives a pop-up that informs you about the credit balance available with your vendor, that can be used to set-off the expense incurred at the vendor. Just click on "OK".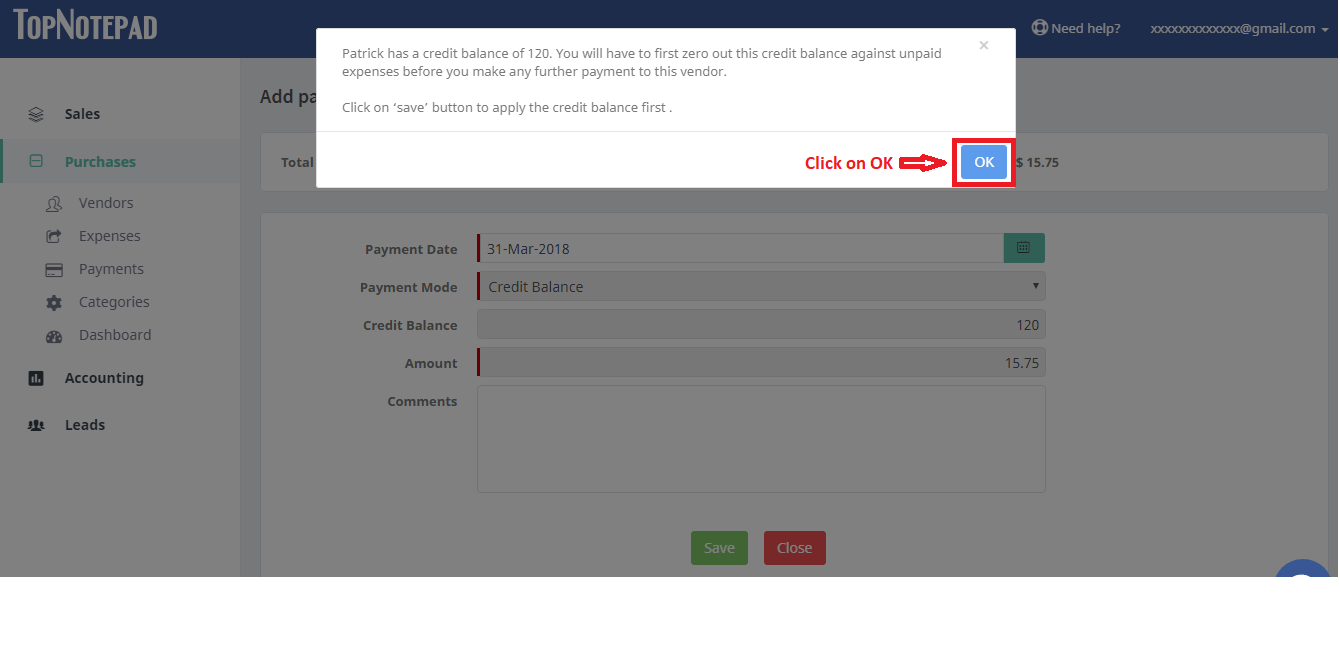 Step 3: Click on save & exit button to set-off the credit balance against any unpaid expenses incurred at the vendor.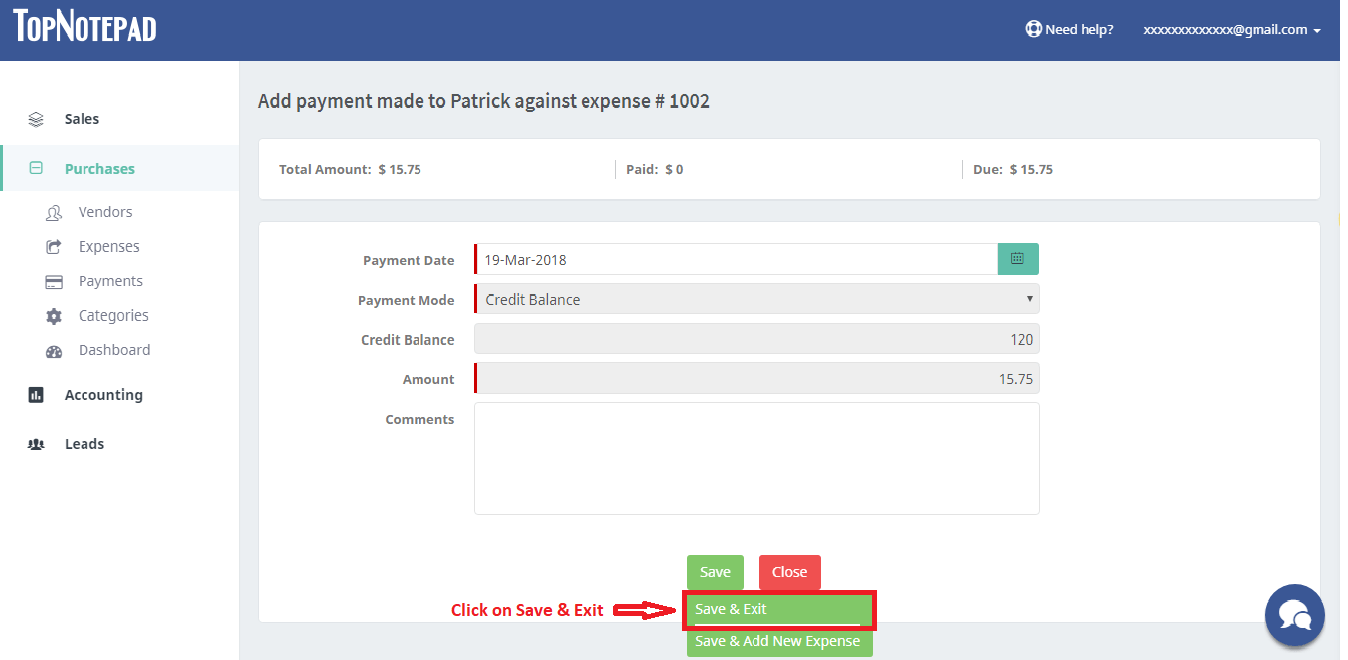 Go back to the list of all tutorials