Steps to set-off credit balance against an unpaid invoice made by a client
Step 1: To set-off an invoice against credit balance of a client, click on the action icon as shown below.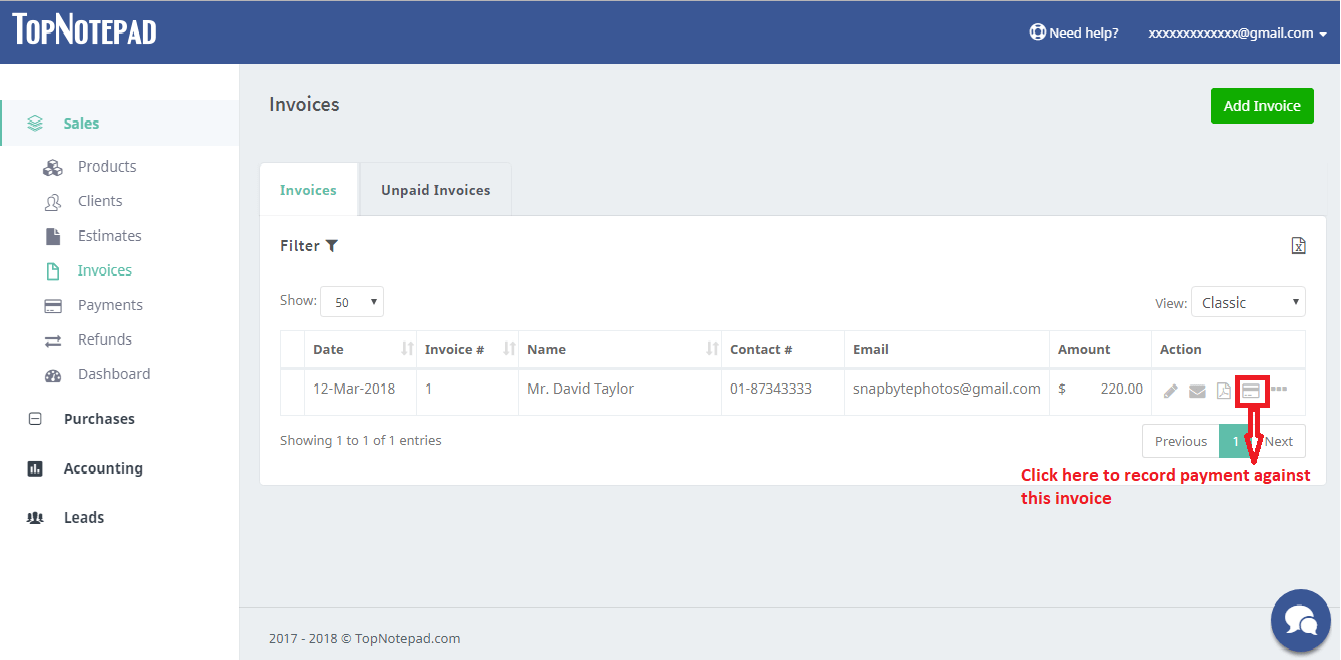 Step 2: If client has credit balance, the software will automatically show "credit balance" as the payment mode. A pop-up appears, it is just for your information, click "ok". Please note, you must first zero out your client's credit balance against an unpaid invoice before you accept any further payment against the same invoice.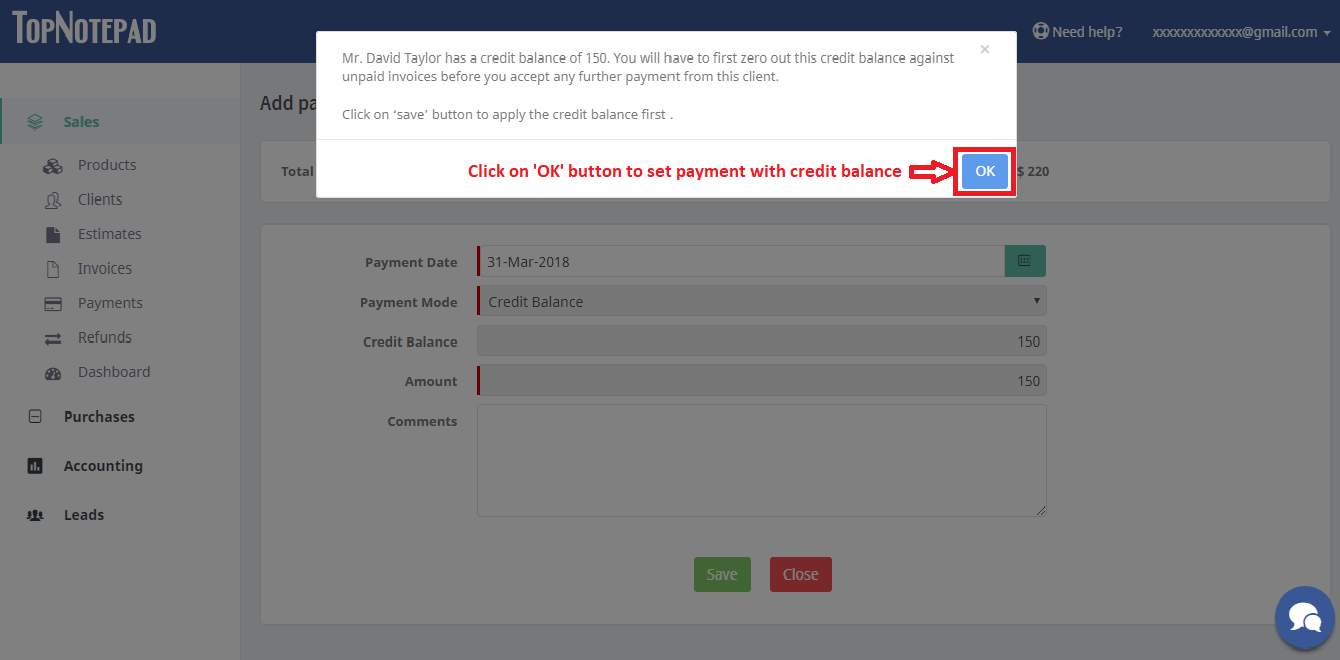 Step 3: Click on "save" button to set-off the credit balance against unpaid invoice.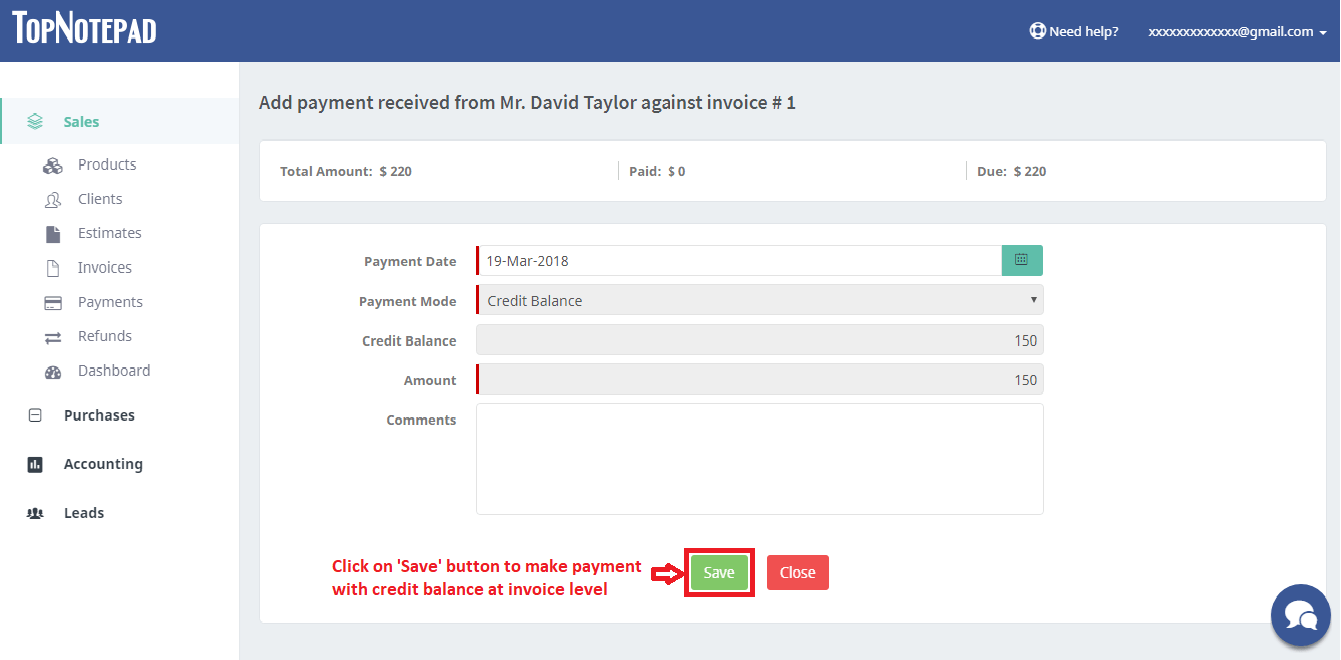 Step 4: After clicking on 'Save' button you can view the payment receipt. You have option to choose from different styles, choose the one you like the most.




Go back to the list of all tutorials