Tax Report
This report gives you detailed break-up of tax collected on invoices and tax paid on expenses.
You can filter this report for different periods. Just select the date range in the filter option and press enter.
You can even export out the data in excel by clicking on the excel icon as shown in the screenshot below. The report exported is very detailed. You will find tax collected on each and every invoice and the tax paid on each and every expense.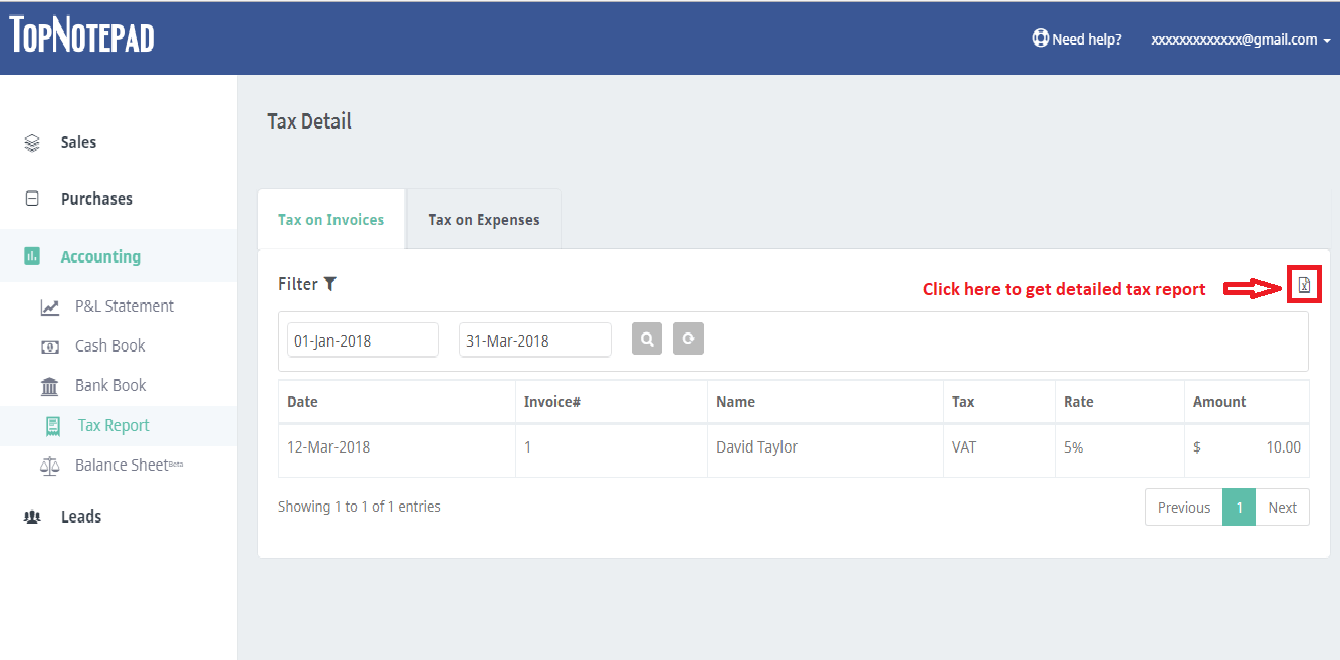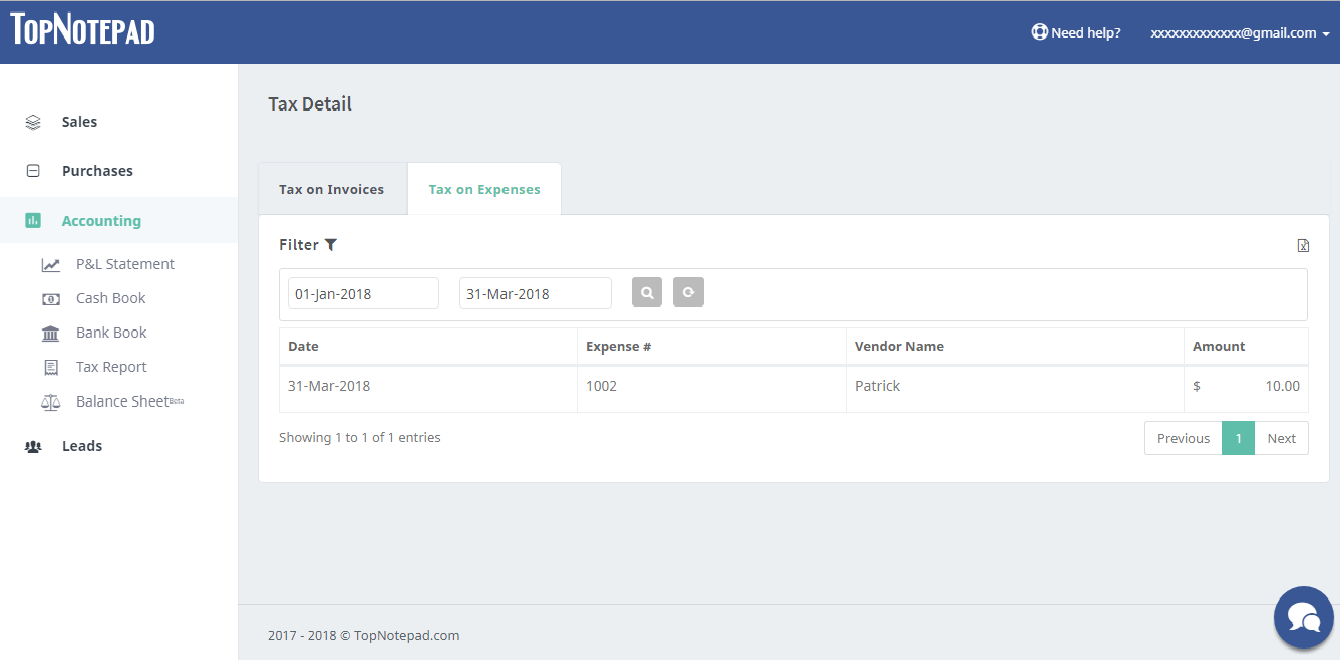 Go back to the list of all tutorials