Best Sage One Alternative
Free & simple alternative to Sage Accounting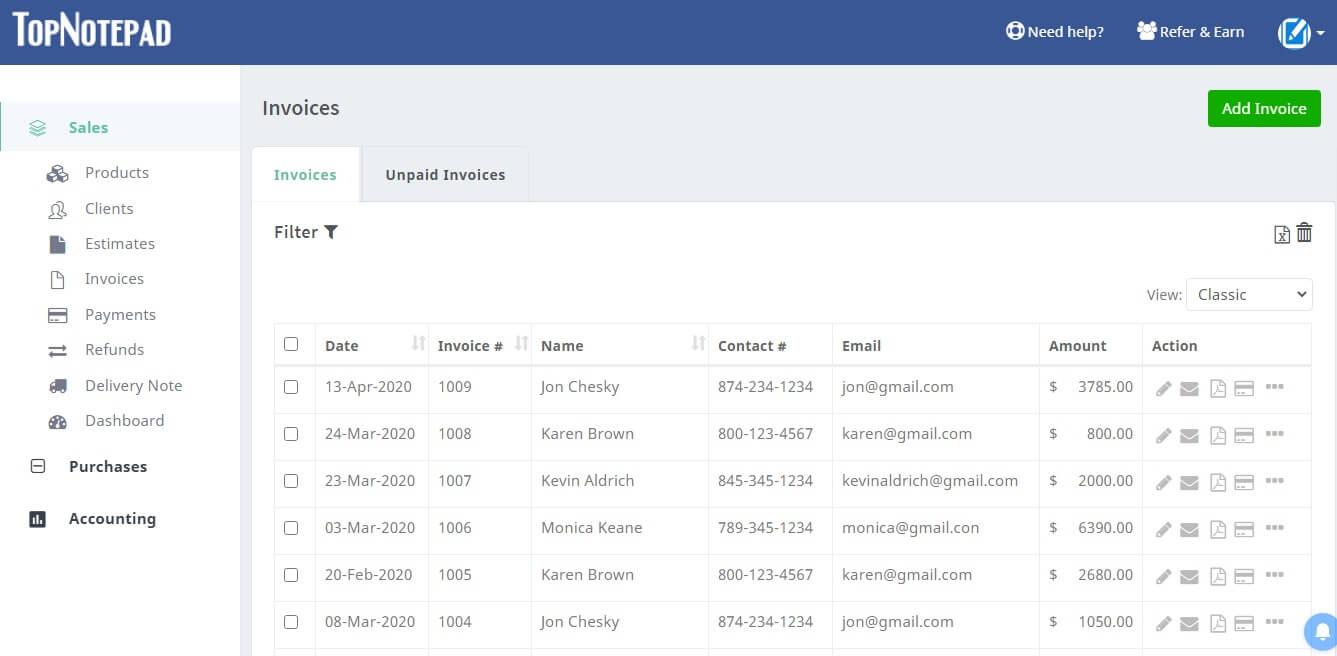 Features better than Sage Accounting

Create unambiguous invoices and estimates
and send them over to your clients
in one click.
Log all your business expenses
across custom created expense
categories as per your business.

Handcrafted reports for tax compliance and dashboards that give you a bird's eye view of your business.
Intuitive
TopNotepad's interface is very clean and intuitive, you will never need training or support. It is unarguably the easiest accounting software.
Many features
TopNotepad has the most exhaustive suite of tools to manage every aspect of small business. Invoicing, estimates/quotations, payments, expenses tracking, accounting, leads management to name a few.
Low cost
TopNotepad is not a free software but we are the most affordable software in this space. Free comes with ads and no support, we charge and so extend support and take utmost care of your data.
Complex
Sage is suitable for big companies, accountants and CPAs. It uses a lot of accounting terms making it tough for non-accountants.
Less features
Sage has limited features and only focuses on managing the accounting of a business. However, a small business needs other tools such as CRM, emailing etc., This forces the business owner to subscribe for multiple tools.
High cost
Sage is costly for a small business. While they have managed to keep the price of entry level plan low, the package is of very little value for any business as it is very basic and cannot fulfil requirement of even a small business.
Still thinking? What are you waiting for!